Nepal Samaj Nederland is inviting you to join our annual Banbhoj (Picnic)! We would like to welcome all
Nepali and Dutch families and friends to spend a nice outdoor time together with different fun activities
and tasty food. Last year's picnic was a one day event in Utrecht, but this year we'll be back to the good
and familiar format of a full weekend of Nepali picnic fun at the well-known camping Het Buitencentrum
Overasselt in the Dutch jungle close to Nijmegen. More information:
https://www.hetbuitencentrum.nl/overasselt/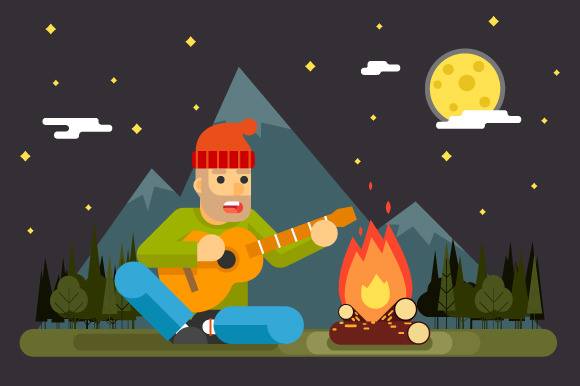 Location
Het Buitencentrum
St. Walrickweg 9
6611 KG, Overasselt
Saturday 18 June:
12:00 – 13:00 uur Welcome at the campsite with tea and coffee
13:00 – 14:00 uur Dutch lunch
14:00 – 15:00 uur Nepali activity for the children
14:00 – 18:00 uur Informal gathering and sport and game activities
18:00 – 20:00 uur BBQ with Dahl Bat
20:00 – 00:00 uur Campfire with (live) music and dancing. Changa band will play some old and
Sunday 19 June:
09:00 – 10:00 uur Breakfast
10:00 – 11:00 uur Walk in the forest
11:00 – 12:00 uur Informal gathering and saying goodbye
12:00 uur Checkout
Weekend tickets
12 years and above €25,00
Children 6 – 11 years €12,50
Children below 6 years Free
The weekend tickets include stay overnight in a hut, lunch, BBQ and dahl bat, breakfast, coffee, tea and
soft drinks. Only for beer and wine you pay extra €2,00. Please note that the ticket is for the whole
weekend but of course you're welcome to attend one day.
Stay overnight
There is a possibility to sleep in a hut with bunk beds (stapelbedden). The rooms have about 3 bunk beds
for 6 people in total. You need to bring your own sheet to put on the mattress, your sleeping bag and a
pillow. There is space for 40 people, but it's also possible to bring your own tent and camp outside.
Confirmation
Due to organization and buying food and drinks, we like to ask you to send an email to confirm your
presence before June 12th to nepalsamajnl@gmail.com. Please mention the following details: how many
persons are coming, names of the persons, age of the children, do you want to stay overnight (in a hut or
in your own tent).
Working together
This Banbhoj weekend is organized by the board members of Nepal Samaj Nederland. The weekend itself
will be a joint event where we ask everyone to help together with preparing meals and BBQ, do dishes,
help with activities, like making the campfire, play with the children and cleaning the place before we
leave. In this way we feel like a real community that's having a nice weekend and also we can keep the
price low.
We hope to see your at the Banbhoj on 18 and 19 June!